Privacy Policy
Several factors have been considered in compiling this privacy policy to serve the needs of customers of betkiwi.co.nz who may be concerned about the privacy of their personal information when they visit our website. This Privacy Policy ensures your peace of mind since we value your privacy as much as you do. We'll process the personal data you provide or that we collect following the Terms and Conditions of our site and this Privacy Policy.
The following explains how we'll treat any information you provide and how we'll approach it. Please read it carefully to understand how your personal and personally identifiable information is collected, used, protected, and handled per our policies.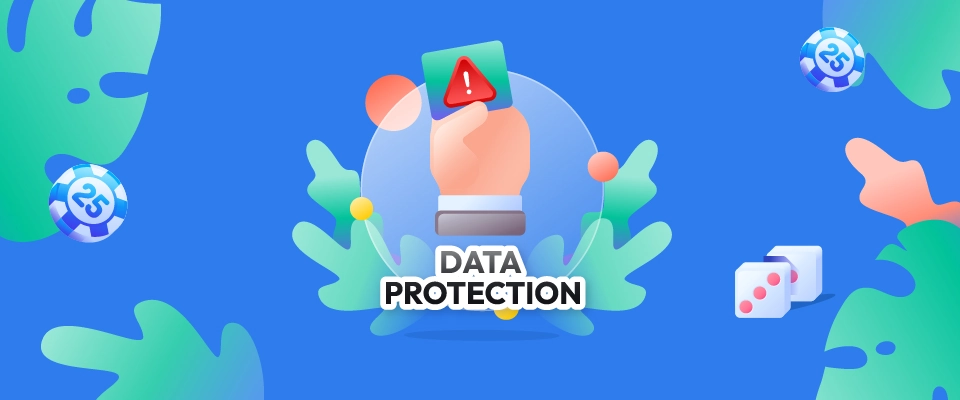 Data Protection
By establishing a data protection policy, we're committed to ensuring the processing of personal data complies with data protection laws, demonstrates its commitment to providing data protection laws-compliant products or services, and demonstrates its responsibility to data subjects. The term personal data is used to refer to any information that can be used to identify a person. It excludes anonymised data, data that doesn't identify the individual.
What and How Personal Information Is Collected
We collect two kinds of information: voluntarily provided information and automatically-collected information.
Whenever you use or participate in any of our services and promotions, you provide us with the voluntarily provided information. You may be required to provide several personal details when using our website. Among them include, but aren't limited to name, postal address, contact information, and user participation on the website.
You'll be asked for your name and email address if you sign up for our newsletter or participate in any promotion. Following the instructions in those emails will allow you to unsubscribe from newsletters and any other type of promotional email you may receive from this site. Even if you choose not to receive promotional emails from us, we'll continue to contact you as needed regarding your account.
When you access our products and services, Your devices will automatically send information to us. This type of information is known as automatically collected data. In addition to keeping an activity log, our servers also record your interactions with our site and service. A unique address will tell us the IP address of your computer, information about the time and date of your access, which pages you visited, what language you used, and which browser you were using.
Mobile device information, such as your mobile carrier and the unique device identifier, may be collected if you access our site on a mobile device. We'll also collect the Uniform Resource Locators (URLs) of your visits to this site, cookie-related information, and interactions with the pages.
Data is also collected from analytics platforms through the site's specific tools. Third-party analytics providers and the site's analytical tools are combined. Your operating system (OS) and internet protocol (IP) address are one of the types of information collected through data analytics, as well as your time of access, type of browser, language, and previous websites you've visited.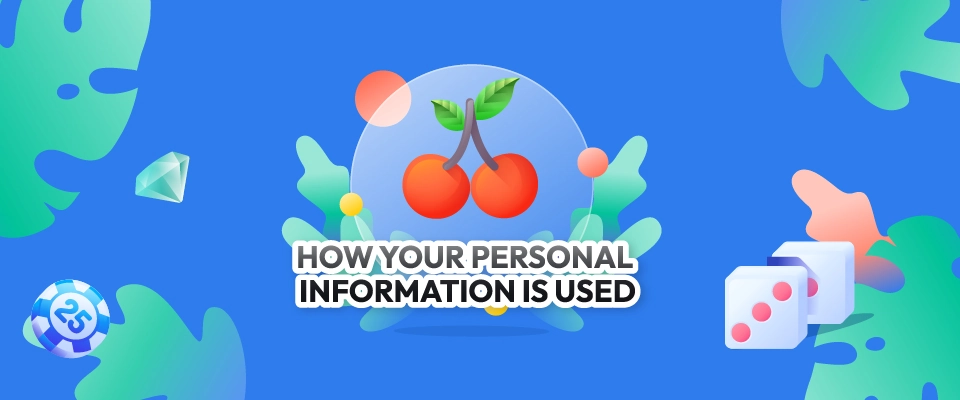 How Your Personal Information Is Used
Generally, your collected and provided information is used to process your transactions and provide customer support if needed. Among them are:
Our site may collect your personal information concerning competitions, giveaways, and sweepstakes.
If your account information needs to be verified, we'll also use your personal information.
Based on the information you provide to the site, targeted advertisements will be sent to you. By providing you with relevant promotions, the site uses information gathered by analytics platforms we use or information provided to us by cookies or direct interactions with the site to know your interests. If you don't wish to receive this targeted advertising, read the Privacy Policy for more information on the data analytics used.
Your contact data will be used to inform you when you contact our support team.
The information may also be used for any other purpose associated with the operation of the site, the program, or any services we offer.
Categories of Data Held
You can find out more about how we collect and use your personal information by looking at the categories below:
First names, maiden names, second names, usernames, similar identifiers, marital status, titles, birth date, sexual orientation, and employment status are included in identity data.
Telephone numbers, email addresses, and residential addresses make up the contact data.
Internet protocol (IP) addresses, login data, browser types, operating systems, browser plug-ins, browser plug-in variations, time zones, and locations are among the technical data we collect from you.
Login times, passwords (encrypted), and profile data are included in your profile data.
Cookies & Analytics
For a better understanding of cookies (small files are stored in your browser) and analytics, let's look at a brief description of each.
Cookies
In general, cookies fall into two categories:
The first-party cookies: Whenever you visit a website, it creates its cookies. You can find the address of the site under the address bar.
The third-party cookies: A third-party cookie is one created by another site. Many of these websites control the content you see on the web pages you visit, like ads or images.
To improve the user experience on our website, we use cookies. We put a small piece of data on your computer called a cookie in the form of a text file. Using these cookies helps us identify you as a unique visitor and improve how our website works for you.
By saving information about your browsing, cookies help you navigate the web more easily. Sites use cookies to keep you logged in, track your preferences, and tailor content to your local location. We'll use this information to provide you with the best browsing experience.
Analytics
It's important to note that this site uses analytics. After you visit our site, we may advertise to you through Google Analytics, Matomo Analytics, or any other analytics provider our company uses as part of our overall advertising strategy. Cookies from first-party vendors, such as Google and Matomo, are used to inform, optimise, display and serve you ads according to your recent visits to our website.
Google Analytics
There's a free service from Google called Google Analytics, which monitors and reports web traffic on the websites and offers several other services inside its marketing platform called Google Marketing Platform. An overview of Google Analytics is provided below to help you understand what Google Analytics is all about.
Tracking and reporting website traffic is an essential part of Google Analytics. Data on our site is collected and used by Google for tracking and monitoring the use of our site. Other Google services may access this data. A Google network of advertisers may use data collected through the use of the network to contextually and personally tailor the advertisements within the network to the users.
Using third-party audience data from Google Analytics, we analyse customers' behaviour information, such as their age, gender, and what they're interested in. A third party can also provide you with advertisements tailored to your interests and preferences by collecting information about your online activities. Due to this, you may see several advertisements on our website at times, as well as on other websites you visit, as Google uses our data for targeted advertising using information that they or we collect, including information collected through the use of cookies. When you click on advertisements on our site, these companies may also collect information about you, allowing us to monitor and improve the effectiveness of our marketing campaigns.
By visiting the Google Ads Settings page (https://adssettings.google.com/authenticated), you can turn off Google Analytics from being used on Display Ads and completely customise the Google Display Network ads with your preference. You're also recommended to install a browser add-on to disable Google Analytics (Google Analytics Opt-out Browser Add-on) if you want to opt-out of the tracking by Google Analytics. By enabling Google Analytics' Opt-out extension, visitors can opt out of Google Analytics collection and use of their data.
Personal Information Disclosure to Third Parties
Any personal information you provide on this site won't be traded, shared, transferred, or disclosed unless stated under this Privacy Policy.
Partnering with companies providing solutions, services, and promotions that we believe our customers will benefit from is something we strive to accomplish. As a result, you'll receive offers, services, and solutions from different companies.
Also, the site may provide third parties with statistics about how you use the site, purchases that you make from the site, traffic on the site, and other statistics about the site, without personally identifying you.
The site may share your personal information with its affiliates or collaborators for legitimate business purposes.
All recorded personal and non-personal information may be transferred to all relevant third parties in the event of a merger, reorganisation, or sale of the site. In this case, a notice will be provided before the site's privacy policy changes.
We may be required to release your information by law, depending on the legal process.
Please note that we don't control how third-party sites use your information.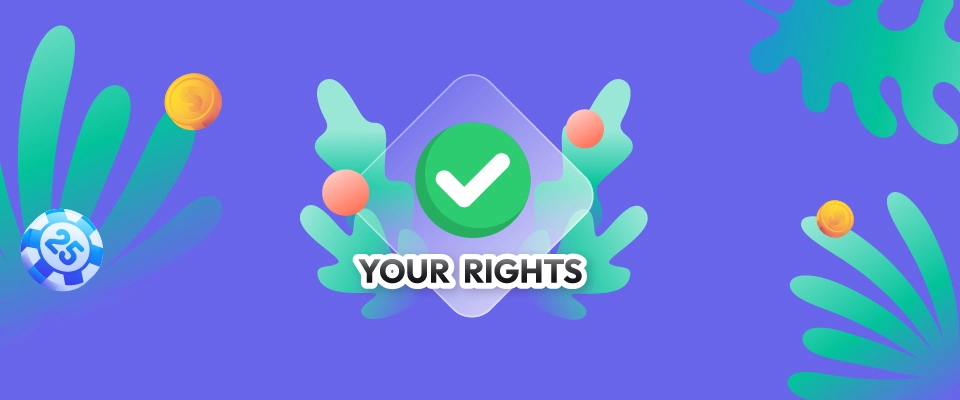 Your Rights
Data protection laws protect the personal data of individuals under certain circumstances:
You're entitled to request access to the personal information that you've provided. Information about you is accessible to you upon request. If you make a reasonable access request, we'll comply. We reserve the right to charge a fee covering the work involved if the access request involves excessive work, as permitted by law. Please do not hesitate to contact us if you would like any of your personal information corrected. We may have to verify if the new information you provide us is accurate, so we can correct any incomplete or inaccurate data we hold about you.
Your personal information can be erased upon request. If we collect information about you for a purpose other than that for which it's collected, you can ask us to delete that information. Whenever we can't justify the continued processing of your data, you can ask us to delete or remove it from our systems. Alternatively, you can close your account if you want to have your personal information erased. Depending on the legal obligations we must comply with (like Anti-Money Laundering legislation), we may not be able to delete all or any information about you immediately. However, we'll comply with your request as soon as it is no longer necessary to retain data.
Your data won't be processed if you object. When we rely on a lawful purpose or a third party to process personal data, and you feel that this impacts your fundamental rights and freedoms, you can object to the processing on this ground. Furthermore, you may object to processing personal information with the intention of marketing. Therefore, we request that you untick the appropriate box, indicating your consent to receiving marketing communications before creating an account or modifying your account settings. Suppose our legitimate reasons for processing your information override your rights and freedoms. In that case, we may be able to show you a convincing legitimate reason for us to process your information.
You may request that your data be restricted from being processed. It gives you the right to request that we stop processing your private information in the following circumstances: a) if you wish us to verify the data's accuracy. b) if we unlawfully use your data, you don't wish to have your data deleted. c) if you require the data for establishing, exercising, or defending legal claims, d) where you want us to hold the data but require that we verify our legal uses before proceeding.
Request data portability (data transfer request). Requesting your data is possible through this. We'll provide your data in a generally accepted, machine-readable format. Please note that you only have this right if the information is used for contract fulfilment or information you gave us consent to use.
Consent to direct marketing can be withdrawn. If you don't want us to be able to contact you with direct marketing, you can change your mind at any time. You can untick the consent boxes related to direct marketing in your account or contact customer support to exercise your right not to receive direct marketing. Data processing for marketing purposes will only be withdrawn from the site in response to a withdrawal of consent.
To maintain accurate records of the information we've received from you, we'll retain copies of any communications you send us (including emails).
You can contact us if you wish to exercise one or more of your rights.
Protection of Children
This site provides information about online gambling. Consequently, none of this site's marketing content, products, services, promotions, or advertisements is intended for children or those under 18. Whichever is higher based on the applicable jurisdiction.
Children under 18 aren't knowingly solicited or collected by the site. A child under 18's data will be removed from site records as soon as the site discovers it has been accidentally collected.
The site takes no responsibility for any actions taken by children or those under 18 who may go on to take actions influenced by content on any site page. This also includes any subdomain or any of the site's marketing materials, such as our newsletter.
General Account Registration Policy
The site allows you to create a free account. Participation in the promotions offered on the site and the site itself isn't mandatory unless otherwise stated.
Those under 18 years and visitors who don't meet the minimum age aren't permitted to register for an account. A child under 18 years old (or the equivalent minimum age in the jurisdiction where the site is operated) or a visitor to the site isn't allowed to record, store, or disclose personal information about them.
You can request anytime to deactivate or delete your account once it has been registered. There's a difference between retaining information on a registration site in a secure archive and retaining information on a registration site to perform statistical and analytical analyses, as explained in more detail in the Retention of Data below.
Data Retention
Closing your User Account will enable us to delete all your data. Unless required by law to retain the information for a certain amount of time, we'll immediately delete all other information.
For research and statistical purposes, we may anonymise your information (so that it can't be linked to you) and use it indefinitely without contacting you further.
Customer Account Confidentiality
The only employees associated with the site with access to your personal information will perform their duties related to their positions within the company.
We protect your personal information with a password using a secure digital encryption environment.
Our policies for protecting personal information comply with all regulations.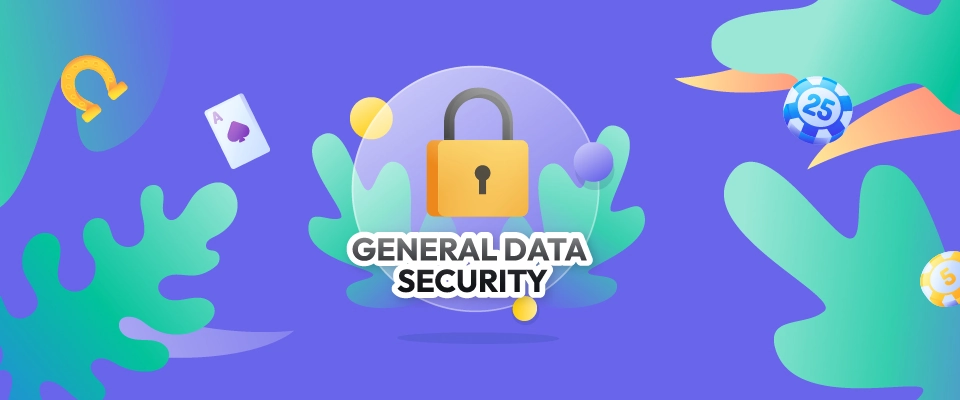 General Data Security
The site has implemented the necessary digital and infrastructure security measures to protect your information from loss, misuse, and alteration.
Content Conditions
We can't guarantee that all content on the site or the digital content is accurate at all times due to the realities of maintaining the site and other digital content.
For these reasons and others, the site may modify and amend the content without prior notification.
Regulatory and jurisdictional restrictions may restrict some services and promotions, so they may not be available everywhere.
When you respond to an inquiry, it's your responsibility to ensure the information is accurate at the time.
Changes to This Privacy Policy
Whenever we update our Privacy Policy, we'll post it on this page and notify you by email wherever appropriate. Our privacy policy may change occasionally, so please check back often.