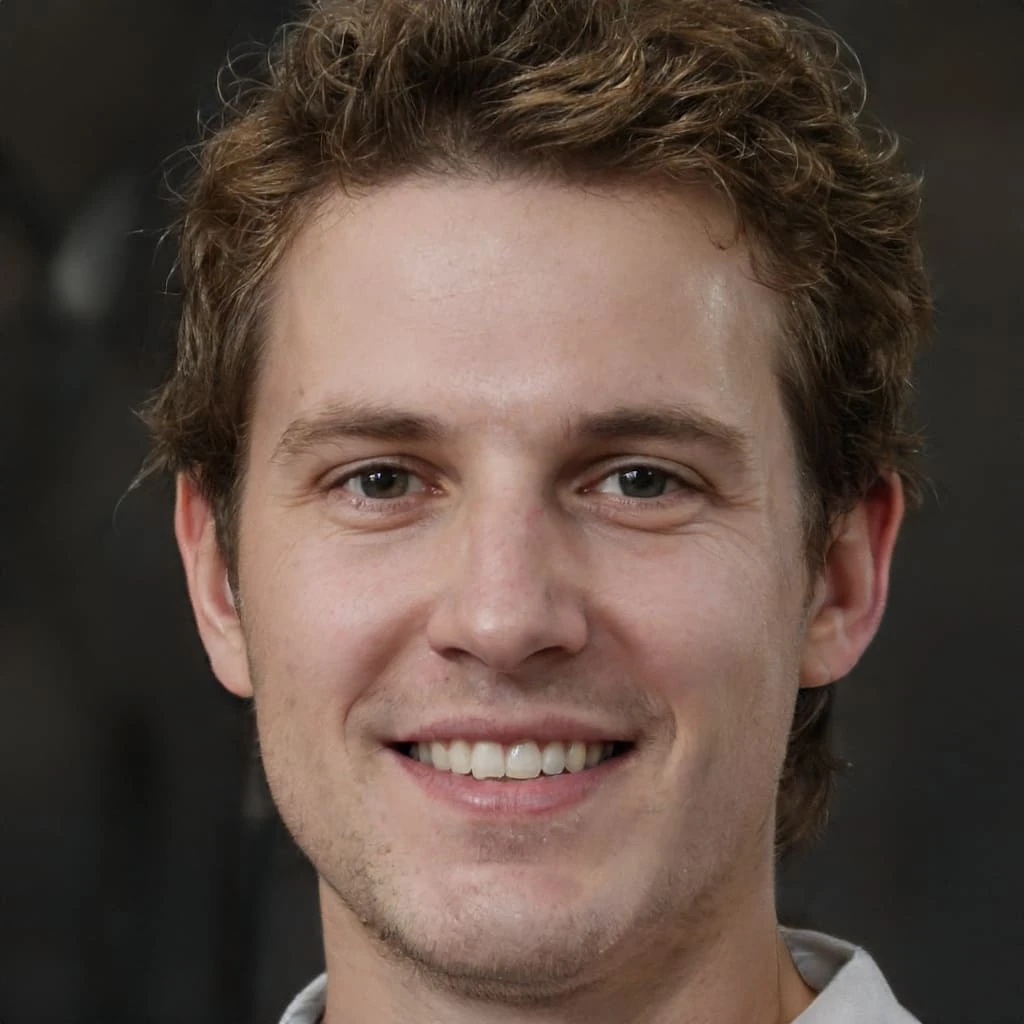 Meet Lucius Boehm
Lucius Boehm, our sports expert at Betkiwi, is a University of Auckland graduate with a degree in Sport, Health and Physical Education. He's honed his expertise over 10 years in the gambling industry, earning a reputation as one of New Zealand's top sports gambling specialists. Lucius enjoys analyzing sports trends and playing rugby in his spare time.
About Lucius Boehm
Lucius Boehm, a celebrated expert in sports and gambling, has made a profound impact on the New Zealand gambling industry over the last decade. His deep-rooted understanding of sports, particularly rugby, football, golf, and netball, combined with his knowledge of the gambling sector, has earned him recognition as one of the most trusted figures in the industry.
Born in Auckland in 1983, Lucius developed a love for sports early on, inspired by New Zealand's rich sporting culture. After earning a degree in Sport, Health and Physical Education from the University of Auckland, he began his journey in the gambling industry in 2013. His passion for sports and analytical mind uniquely positioned him to excel in this fast-paced, high-stakes industry.
Lucius's deep knowledge of various sports, along with his understanding of gambling strategies and odds, rapidly earned him respect within the industry. His innovative approaches to sports betting have revolutionised the way gamblers interact with major sports events. He has been instrumental in enhancing betting experiences across various platforms, allowing fans of rugby, football, golf, and netball to engage with their favourite sports in an exciting new way.
In addition to his contributions to sports betting, Lucius has always been a strong advocate for responsible gambling. He believes in a balanced approach to gambling that prioritises player welfare, ensuring that the thrill of sports betting does not compromise the enjoyment of the sport itself. His commitment to these principles has solidified his reputation as a trusted and responsible figure in the industry.
Lucius's work has extended beyond sports betting to influence the broader gambling industry. He has played a key role in establishing ethical standards for sports betting, advocating for fair play, and promoting transparency in betting operations. Moreover, he has been involved in the development of new sports betting products and technologies, contributing to the industry's evolution and growth.
Widely respected for his insights, Lucius is frequently called upon as a commentator and consultant on sports gambling trends. His predictions, backed by his profound understanding of sports dynamics, have proven highly accurate, earning him a reputation as a reliable source of information.
In a world where the stakes are high and the margins are slim, Lucius Boehm has carved out a place as a knowledgeable and trustworthy expert. His extensive experience and deep understanding of sports and gambling have left an indelible mark on New Zealand's gambling industry.
As he looks to the future, Lucius remains committed to enhancing sports betting experiences while promoting responsible gambling. His work is characterised by a relentless pursuit of excellence and a steadfast commitment to integrity, making him a leading figure in New Zealand's gambling scene. His trusted expertise and unwavering dedication underscore his position as one of the country's most esteemed sports gambling experts.
Guides & Pages Written By Lucius
Contact Details of Lucius Boehm
If you have a suggestion or need help with sports-related questions, Lucius would love to hear from you! You can reach out to him by email at [email protected]
Short description: Lucius Boehm is a Betkiwi author and a sports expert. His expertise allows him to create high-quality payment method reviews.