Football Betting Guide
Football betting appeals to numerous sports fans in New Zealand, who closely follow both local and international leagues. For those interested in improving their betting strategy, this article serves as a beginner's guide to football betting. It covers the best bookmakers, how it works, odds, common bet types, live betting, tips and strategies.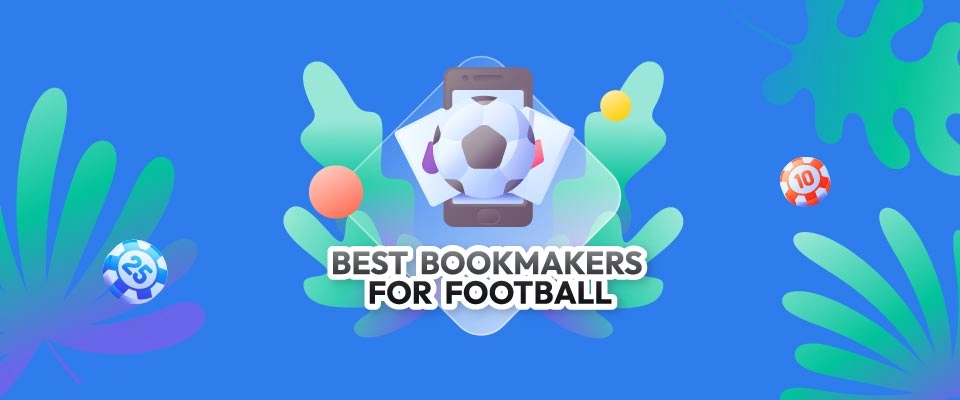 Best Bookmakers For Football
Bookmakers in New Zealand are always coming up with exciting opportunities for football betting enthusiasts, including generous bonuses, competitive odds, and other betting features that will surely pique your interest. Consider signing up for an account at these bookies once you've read our football betting strategy guide:
How Football Betting Works
Betting on football is straightforward – all you have to do is accurately predict whether a specific situation will happen over the course of a match. If you get it right, you'll receive a payout based on your stake and the odds established by the bookmaker.
Football betting is a highly diverse activity, as bookmakers allow punters to place bets on hundreds of markets for each match. If you can think of a hypothetical game situation, it's likely there are odds for it. But what exactly are odds and how are they calculated? That's what we'll look into in the section below.
Football Odds Explained
Odds are nothing more than the probability of a specific outcome during a sports event. But instead of being presented as a percentage, odds are expressed as a number. The higher the number, the lower the likelihood of the corresponding outcome.
On top of showing you how likely an outcome is, odds also represent how much you'll win if you get your prediction right. As an example, let's consider an odd of 1.12, which corresponds to a probability of 89.3%. For instance, if you placed a NZ$ 100 wager, you'd win NZ$ 112 (100 x 1.12). The higher the percentage over 50% will mean that is the favoured bet with a lower payout and, conversely, under 50% is the underdog and with a higher payout.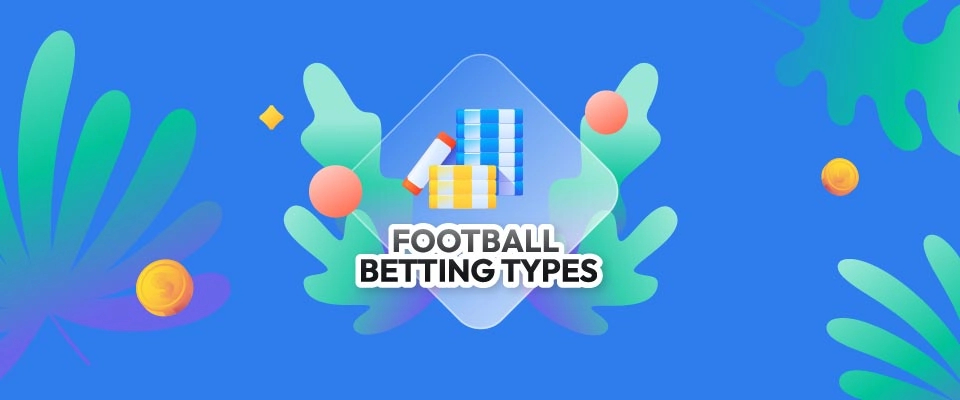 Most Common Football Betting Types Explained
One aspect that makes football betting so interesting and popular is the variety of bets available. Bookmakers in New Zealand typically offer hundreds of markets that you can bet on, ranging from simple wagers to complex ones.
Our football betting guide compiles a few of the most common bets you can find at NZ bookies. Check it out:
Match result
This is the easiest and most common type of bet you'll find at online bookmakers, making it perfect for beginners. Match result bets are also known as 1×2 bets because they only have three outcomes – home team to win (1), draw (x), or away team to win (2).
Correct score
Correct score bets are incredibly popular for their high odds, although they're extremely hard to win. Why, you may ask? Because you literally have to guess the exact score at the final whistle.
For instance, if you bet on Liverpool to win 3-0 versus Chelsea, the Reds must score exactly three goals and keep a clean sheet. It's also possible to bet on the correct score at half-time or in the second half. In the latter, the goals scored during the first half and the final score at the end of the match don't apply.
Handicap
Handicap bets level the playing field for matches where there's a huge difference between the teams. Essentially, the team you're betting on can start with an advantage or disadvantage, depending if it's the favourite or the underdog.
Let's say you wanted to bet on Manchester United to win against Norwich in the FA Cup, but the odds were extremely low, at 1.10. Instead, you can place a bet as if Norwich had a two goal lead. The Red Devils would have to score three goals in order for you to win your bet.
Asian handicap
Asian handicap is one of the most complex forms of betting. This type of bet prevents the downside of draws, as you can either receive a refund, win 50% of your bet or lose 50% of your stake if the game finishes in a draw.
Asian handicap bets vary in quarters between -2.0 and +2.0. Depending on the outcome, you can draw on an even amount, such as 0, 1 and 2, win or lose on 0.5, and lose or win 50% of your bet on 0.27 and 0.75.
This wouldn't be a good football betting guide if we didn't provide information to help you understand how this works. As an example, let's consider a match between England and France. Now, imagine you bet on France with a -0.75 handicap. You'll win your bet if France wins by two or more, half your bet if it wins by one, and lose if it draws or loses.
Over/under
Many punters enjoy over/under bets because of how versatile they are. To win this bet, you'll have to guess whether a specific situation will happen over or under the base amount of times set by the bookmaker. This includes goals, fouls, corners, and others.
Imagine if a bookmaker set a base value of 7.5 corners for a match between Chelsea and Liverpool. If you bet over, there has to be at least eight corners for you to win. There can't be over seven corners if you bet under.
Double chance
Double chance is a type of 1×2 bet that covers two outcomes. It's a great way to reduce the risk of losing your bet, although the odds are lower. There are three outcomes that you can bet on using double chance:
1X – The home team wins or draws
2X – The away team wins or draws
1 or 2 – One of the teams wins the match
Propositions
Proposition bets, also known as props, are a type of football bet that isn't directly related to the outcome of a match. Props are usually centred around the performance of players or other match situations. They're typically posed as a question, for instance: "Will Cristiano Ronaldo score against Manchester United?". There can be player and team prop bets and have even odds or inflated ones depending on the wager.
Futures
Unlike other bets, futures don't apply to a single match. Instead, they apply to a series of events, like a tournament or a league. To win a futures bet, you'll have to correctly predict which team will win a competition. Futures can also apply to performance awards, including who will win the Ballon d'Or or the Golden Boot, for instance.
Accumulators
Accumulators, or accas, aren't a type betting market available. Instead, the term is related to the number of legs, or matches, in your betting slip. One important detail about accas is that you'll have to get all predictions correct to win your bet. The odds for acca bets are multiplied instead of summed, which leads to higher odds. For example, you bet the winners of four matches and all of those teams have to win for you to win the bet.
An acca is a risk/reward bet, as the more legs (bets) you have one one ticket the harder it is to win but the higher the payout. Many online sportsbooks will offer acca insurance, were you can have, usually, four or more legs and if you lose only one of the bets it is still a winner.
Most Common Football Betting Mistakes
There's no denying it – we've all made mistakes when it comes to football betting. However, mistakes are a powerful source of knowledge that allows you to understand what you're doing wrong and how to improve it. Check out the most common football betting mistakes and what you can learn from them:
Placing too many accumulator bets
Accumulators are one of the most popular types of bets in football betting. However, they're harder to win as all the selections must be guessed correctly. This makes them one of the riskiest bets to place.
Even though the payouts of accumulators can be very rewarding if you win, it's better to stick to less complex wagers, such as single bets. If you really enjoy accumulator bets, consider betting using an acca insurance bonus or other promotions.
Betting on your favourite team
Many punters try to kill two birds with one stone by betting on their favourite teams. Not only will you be happy if your team wins, but you may also make some money while you're at it. Unfortunately, that's not what happens most of the time. You can see that it is a very bad feeling when your favourite team loses and you lose money as well.
Betting on your favourite team can affect your judgement, which then leads to careless decisions and riskier bets. This is especially true if your team isn't in the best shape at the moment, as you'll always believe the next game is their comeback. It is always better to bet with your head rather than with your heart.
Placing bets without researching
Even though it requires skill, football betting has a component of chance. One way to improve your odds of winning is by researching the teams before placing your bet. In fact, every football betting strategy guide will tell you that research is key when it comes to betting.
Researching a game before includes looking into the teams, the players, potential injuries, and past matches, for instance. Avoid betting blindly and you'll be better off than most football betting enthusiasts. Researching a bet is called handicapping a bet and the more you handicap a match the more of a chance your wager will be a winning one.
Chasing losses
Calling it a day can be difficult when you're down money. However, it's always the best thing to do, as chasing losses usually leads to further losses, creating a negative feedback loop.
Luckily, there's an easy way to prevent this – by predetermining how much you're willing to spend on a specific day. Alternatively, you can determine how many bets you'd like to make per day. Either way, avoid going past your limits, even if you lose. Set a bankroll and the number of bets stick to them.
Not using the cash out feature
Cash out is one of most commonly used features at online bookmakers. Coincidentally, it's also one of the most overlooked betting features, especially by beginners. When done right, cash out can be extremely helpful.
To use this feature at its maximum potential, you'll have to pay close attention to the odds so you can cash out once they're at their best. This can help you cut your losses when you're losing or secure part of your winnings if you're on the right track to win.
How Does Live Betting Work
Live betting, also called in-play betting, is an innovative feature available at many bookmakers in New Zealand. You can use it to place bets on thousands of football matches after they've started.
Most of the pre-match bets you can find at a bookmaker are also available on live betting. The difference with live betting is that the odds are updated quickly in response to what's happening during the match. Even though it's riskier, live betting is a great way to hedge your bets, i.e. betting against your initial bet to cover it in case you lose.
How To Place A Bet
There are many nuances and levels of complexity regarding football betting. However, there's always one thing that's very easy to do – placing a bet. Start betting on your favourite competitions with our football betting guide below:
Visit an online bookmaker of your choice and sign up for an account.
Claim a welcome bonus, if there's one available.
Add funds to your account.
Look through the football section and choose an event of your liking.
Browse the markets available and select one.
Confirm your betting slip.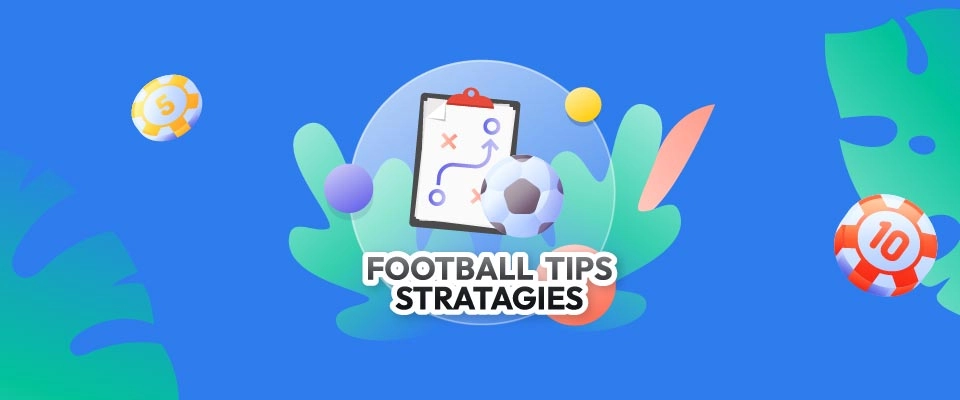 Tips & Strategies
Even though there's an element of chance to sports betting, playing with tips and strategies in mind can give you an advantage. Not only will you be able to stay in control of your budget, but you'll also improve your knowledge and potentially increase your odds of succeeding in the long run. Here are a few sports betting tips free our team has compiled just for you:
Choose a reputable football betting site
There are a few characteristics all reputable bookmakers have, including a gambling licence issued by a recognized gaming body, clear terms and conditions, and bonuses with fair requirements.
Alternatively, you can choose one of our recommended bookmakers. All the bookies we feature are licensed and a good choice for Kiwi players.
Compare odds between different bookmakers
The sports betting industry is highly competitive, meaning that bookies are constantly adjusting their odds to ensure they have an edge over their competitors. You can use this to your advantage by researching what bookmakers offer the best odds. The difference in the odds will add up in the long run. The odds will not differ that much between the books, but it is always advantageous to get the best odds in order to get the best payout.
Use betting calculators to your advantage
Betting calculators are a set of innovative tools that you can use to ensure you're getting the best bang for your buck. They allow you to quickly calculate the odds of your accumulators, verify if your bets have value, or check how much you'll have to bet to hedge your bets.
Keep up with the latest news
Reading the news brings you up to speed with what's happening in the world of football, whether it's last-minute injuries, transfers, or other events that may affect the outcome of your bets. This allows you to adjust your bets accordingly.
Look into value betting
Value betting is a complex betting strategy that involves calculating the probabilities of an outcome and comparing the odds offered by a bookmaker. If a bookie's odds are higher than your estimated probability, it means your bet has value. If the opposite occurs, it's best to avoid placing that wager.
Avoid important matches or derbies
This may seem counterintuitive, but it'll make a ton of sense once we get into it. As you know, important matches are where punters bet the most. Therefore, bookmakers will spend more time adjusting the odds and ensuring they're correct. This means it's less likely to find bets with value.
Always set a budget
Creating a budget is helpful because it prevents you from betting more money than you intended. You can get started by establishing an amount which you're willing to lose if your bets don't work out. You should only wager between 1 and 3% of your bankroll on each bet. The golden rule of gambling, and not just betting on football, is never bet with more than you can afford to lose.
Keep a record of your bets
Creating a record of your bets has several advantages not many punters know about. You can use your records to calculate your profits and percentage of success, but also to find out what you could improve. Your records should include the market you bet on, the odds, your stake, and if you won.
Summary About Football Betting
Getting started on football betting can be difficult if you don't know what to expect. Fortunately, there are many tips and tricks you can use to your advantage, as our beginners guide to football betting explained.
Understanding how odds work, what bets you can place, and what mistakes you should avoid puts you ahead of most punters. In addition, following our tips and strategies will help you improve your football betting knowledge.
Now that you know how to bet on football, it's time to choose one of our recommended bookmakers and create an account. Don't forget to grab a welcome bonus while you're at it to pad your bankroll!
FAQs About Football Betting
Do you have questions about our betting guide football? If so, make sure you read the FAQ section:
What are the best football competitions to bet on?
It all comes down to your preferences. If you enjoy British football, consider betting on the Premier League or the FA Cup. If you prefer international competitions, try betting on the World Cup or the UEFA Champions League.
What are the best football bets to make?
This is also a question where the answer is a matter of preference. If you prefer simple wagers, opt for 1×2 bets. If you fancy something riskier yet exciting, consider creating a few accumulator bets.
How can I find the best football betting odds?
You can find the best odds by comparing bookmakers. Register at a few online bookies and look through the odds available before you place your bet. We recommend sticking to reputable bookmakers, as they typically offer better odds. That is made easier, as all of the bookies in our toplist above are all good ones.
Can Kiwis enjoy football betting with bonuses?
Yes. Bookmakers in New Zealand are packed with various generous offers and promotions designed for new punters and existing customers alike. These can range from deposit bonuses to free bets and others.
What are the best bookmaker bonuses to bet on football?
Different bonuses come with different advantages. For instance, if you're planning on placing a few riskier bets, perhaps it's better to use a risk-free bet bonus. If you prefer traditional football wagers, consider getting started with a deposit bonus.
Can I bet using a football betting strategy?
Yes. Football is one of the most researched sports, which means there are many strategies you can use. An example of a popular strategy is value betting, which requires calculating your own odds and comparing them to a bookmaker before placing your bet.
How does cash out work for football bets?
Cash out allows you to settle your bets sooner in exchange for part of your stake. You can use it to secure a profit while you're winning your bets or cut part of your losses if your wager is losing.
What are accumulator bets in football?
Accumulator bets, or accas, are a type of bet which features two or more events. However, the caveat is that you'll have to get all your selection right to win your bet. The odds are higher, but so are the potential payouts.
What are the advantages of live betting on football?
Live betting offers an exciting way to bet on football, as you can follow the action while you place live bets. You can also use live betting to hedge your bets in case the opposing team gains an advantage. One of the cool things about live betting these days is that a lot of bookmakers will offer live streaming of matches, so you can watch the match and bet on it at the same time.
54 Articles

Wayne has been writing about iGaming news and sites for several years, with a particular focus on New Zealand casinos. His background includes being an English teacher, and a professionally-published writer/editor for over ten years.
More Articles From The Author