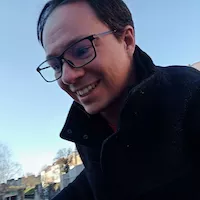 Meet Wayne Goodchild
Wayne has been writing about iGaming news and sites for several years, with a particular focus on New Zealand casinos. His background includes being an English teacher, and a professionally-published writer/editor for over ten years.
About Wayne Goodchild
We're absolutely delighted to welcome Wayne into the Betkiwi fold. He's been honing his talents over the last few years by writing, and editing, all kinds of iGaming articles, with a particular focus on New Zealand casinos.
Wayne is one of the leading voices in the iGaming sector, as his keen eye for player-friendly promotions and ability to find reputable new sites has made him a much sought-after expert. If he doesn't know it, it's not worth knowing!
Wayne loves gambling, so he always makes sure to source information he, as a player, would want to read. That's why you can trust his reviews.
He has a special affinity for slots, especially those with the Hold and Win mechanic. "I think it really adds a whole other level of excitement," he says, "and I'm also excited to see what new mechanics software providers can come up with!"
As an avid iGaming enthusiast, Wayne always ensures he puts a casino site through its paces. He tests them according to strict criteria, including licensing, available bonuses, customer support options and of course, the selection of games. If a site isn't up to scratch, he'll tell you so, and why.
Wayne's mantra is "The only thing better than gambling on a reputable site is having fun while doing it." He is a vocal advocate for responsible gaming, which is just one of the many reasons Betkiwi were happy to add him to the team.
Contact Details of Wayne Goodchild
If you have a suggestion or need help with casino-related questions, Wayne would love to hear from you! You can reach out to him by email at [email protected].