Mobile Betting in New Zealand 2023
Mobile betting is when you bet on mobile sportsbooks using a web-based platform or an app. Mobile betting in NZ has become popular allowing Kiwis to be on the go. Various gambling operators offer a mobile app and interface that ensures you have the same experience as on a desktop.
However, not all operators are reliable, and we at BetKiwi always ensure to recommend quality bookmakers. In this review, we'll look at the best mobile sites and sportsbook apps and the benefits they offer bettors.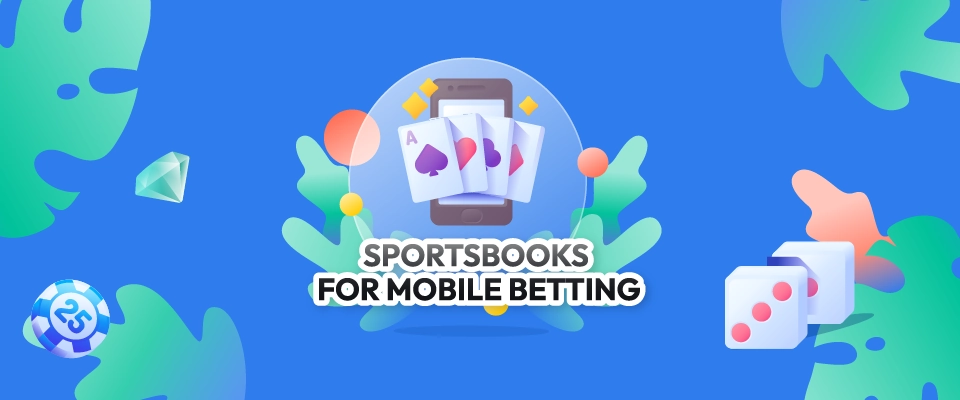 Best Sportsbooks For Mobile Betting
At BetKiwi, we ensure our readers only have access to the best bookmakers and mobile betting companies. When we review a sportsbook, we look at various aspects, like the sportsbook's offers, services, payment methods, and customer service. The same holds true for mobile apps and sites. Below, we list our toplist of the best apps and sites for when you bet on a mobile.
How We Choose the Top Sites
Thousands of sportsbooks are available to register at, but these sites aren't equally reliable. Before you bet at mobile sportsbooks, you must understand whether it's safe. That's why we explore many factors of online sportsbooks to ensure they're trustworthy and quality sites.
Reputation and License
We consider the brand's reputation and whether it's licensed and regulated. The brand's products must be quality driven, and often our expert Lucius looks at user reviews and comments to see what bettors think of the platform.
Promotions
The best mobile platform offers various promotions, from matched deposit offers to free bet no deposit mobile bonuses. We also consider whether the bonus terms are fair and reasonable. Good sportsbooks should offer promos for new and existing customers.
Sports Choices
We want to ensure you have many betting options, from top soccer matches from big leagues around the world to the best New Zealand sports events.
Customer Service
We test the customer support channels to see if they offer a fast and effective response. We also prefer to bet at mobile sportsbooks with multiple channels and 24/7 service to ensure our readers can always access support for any problems or questions.
Responsible Gaming
Sports betting should be a fun pastime, and responsible gaming tools can help ensure you don't develop a gambling problem. These tools range from self-exclusion and cool-off periods to reality checks and deposit limits.
User-Friendly Interface
A deposit and free bet no deposit mobile casino and sportsbook should be user-friendly, allowing Kiwi bettors the ease of fast navigation. If you want to make any type of bet, then you should be able to locate the odds and your bet result quickly.
Did you know? BetKiwi also looks at other factors of mobile sportsbooks such as banking options for deposits and withdrawals and site security.
Pros & Cons of Mobile Betting
While it's more convenient when you bet on a mobile, there are still some drawbacks. Nothing is perfect, but we'll leave it up to you to decide whether you prefer a mobile bet or a desktop one. Below, we list five pros and five cons to help you see these platforms' primary benefits and drawbacks.
You can use it on the go

Many offer intuitive interfaces

Some offer an exclusive promo code or bonus to bettors

Easy access to current matched and odds

You can access it instantly on your phone using a convenient app
It's a smaller screen than a desktop screen

Not all sportsbooks offer quality mobile bet sites

Some mobile apps have limited features

It's more difficult to watch live streams

You're limited to your smartphone's data capacity
How To Use Sports Betting Apps
With the increase of legal sports betting mobile app options, Kiwi bettors can now easily access their favourite matches and events and the best odds from their mobile devices. Want to bet on the NFL game between the New York Giants and Dallas Cowboys happening in the United States? Use one of our bookmakers to check the odds and place your bet in New Zealand.
We understand it might be challenging to choose between Bet365, Fanduel, or any other competitors in the market, so we created a toplist of our recommended bookmakers. We also discuss how you use sports betting apps below with a step-by-step guide.
1. Sign Up with a Sportsbook
You must first sign up with one of the recommended mobile sportsbooks listed above. These are all licensed and regulated sites offering trustworthy services on mobile devices. You must provide personal details like your full name, address, contact details, and so on.
2. Check the Welcome Bonus
Before you deposit, check the bonus terms to ensure you can claim it. Often welcome free bet no deposit mobile offers must be claimed and used before making a deposit. Others require a deposit to boost your bankroll.
3. Make Your Deposit
Once you've ensured you can claim the welcome offer, make your first deposit, keeping any promotion requirements in mind. You can access the cashier in your account and choose your preferred payment method to get started. However, remember that often you must withdraw using the same payment method.
4. Choose Your Bet
Now that you've funded your account, you can bet with a mobile device anytime and anywhere. Browse the matches and events, check the odds, and place your stake on your preferred sports game.
5. Place Your Bet with Mobile
Once you've decided which event to bet on mobile, you can choose how much to wager and place your stake. You'll be able to see all current stakes on your bet slip, available in your mobile account. You can also check your gambling activity in the last few months.
Did you know? You can only create one account at a sportsbook. Any user found to have multiple accounts will have it shut down by the bookmaker. Sometimes the operator even bans them from the brand's sites.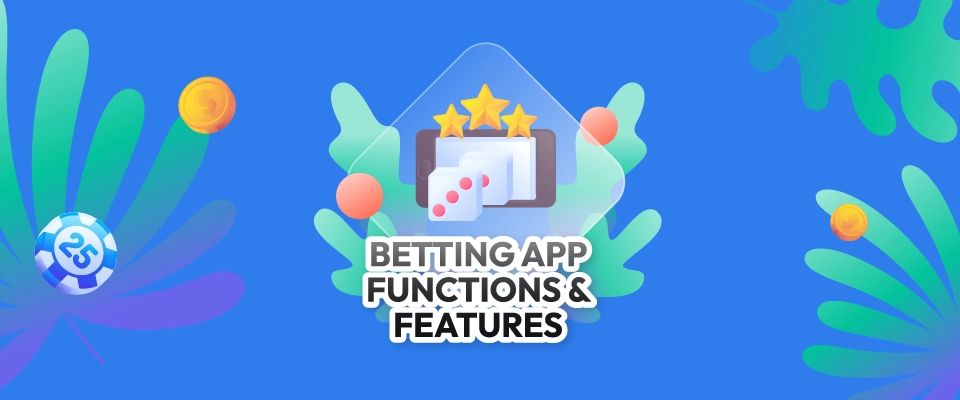 Betting App Functions & Features
There's a reason it's so popular to bet at mobile sportsbooks, and that's because of the functions and features these platforms offer. We look at everything from the portability feature to the user experience on their smartphone.
Portability
The portability of your phone or tablet means you're not limited to the times you're at home on your desktop to play. This portability ensures you can access your favourite bookmaker at any time.
Usability
Many casinos and sportsbooks recognize the importance of mobile betting in NZ, and you'll find excellent apps and platforms you can access with your smartphone and tablet. There are a number of exciting features to ensure you have a user-friendly experience, from navigation bars and buttons to search boxes and filters.
Excellent Odds and Lines
Since you can access the site anytime, you can easily keep track of the odds and wait for the ideal moment to place your wager. While the odds are often similar across brand options, sometimes a particular site offers better odds than another. You want to make a bet at the sportsbook offering the best odds in order to get the best payout.
Sports Selection
Sportsbooks can offer a vast range of sports, from hockey, football, horse racing, and cricket to esports, tennis, and rugby. Place your wagers on popular leagues across the globe like the EPL, Serie A, Champions League, NHL, NBA, UFC, NFL and many others.
Promotions
Many sports apps offer exclusive promotions to get bettors to use the app. These bonuses range from a free bet no deposit mobile offer to a matched deposit one. However, always check the promotion's terms, as you might find restrictions like it's only available for a soccer sports bet or you can't deposit using Neteller or Skrill.
User Experience
The design of iOS and Android apps means you have the ability to do anything you'd be able to do on the desktop. This excellent user experience means not only is the convenience of a portable app better, but you also don't miss out on anything when using this approach to betting. You have to remember that not all sportsbooks that offer mobile betting have dedicated apps, as there are quite a few that are mobile optimised where you can play directly from your mobile browser.
Customer Support
Excellent customer support is a requirement in this industry, as it's your only chance to contact someone who can help you if you experience problems. A 24/7 live chat is often available on mobile for customers, making it easy to request help with streaming problems or any other assistance from support agents. You also have the option of reading FAQs to find helpful information with ease.
Casino Games
While it's not always the case, some mobile sportsbooks offer a casino section, with casino games like slots, poker, blackjack, roulette, craps, and baccarat available. You can even participate in lotteries, keno and bingo games and more if you want to take a break from sports betting events.
Bonuses When You Bet Mobile
There are various bonus types available when you bet at mobile sportsbooks. It can be something like wager boosts, deposit offers, and many more, which we explore further below.
Deposit Offer
This offer is the most common bonus type, as you deposit and receive a certain percentage of the deposit as bonus funds. The bonus funds are matched up to a certain percentage and up to a certain amount. You will typically find the best offers for welcome bonuses, which often have a match percentage of 100%. Players make cash deposits and bet at mobile sites with a boosted bankroll.
No Deposit Bonus
A free bet no deposit mobile casino and sportsbook offers free rewards to users for completing a specific action. A variety of actions can ensure you qualify, from creating an account, improving your security by completing the KYC process, or downloading the app from the Apple or Android App Store.
Free Bets
Free bets are given as part of a deposit bonus or as a free bet no deposit mobile offer. Often, you must use these bonus bets in whole on a wager and have little to no wagering requirements. However, usually, the free bet amount is subtracted from any winnings and payouts. Often, for a sportsbook welcome bonus you will see a risk free bet where if your first bet on the site is a losing one you will get your stake back in bet credit.
Other Promotions
Sportsbooks offer various other promotions, especially ones affecting your wager or winnings. These include a bet booster, early cashout, parlay insurance and other exciting offers. You can also join the bookmaker's VIP program to receive cashback, special rewards, and other benefits.
Best Bet Mobile Payment Methods
When you bet at mobile sportsbooks, you'll find various popular deposit and withdrawal methods available. When a player wants to deposit funds, they have many ways available, from cards and e-wallets to online banking and app payments and crypto payments. Below, we list methods that rank high in popularity with Kiwi players and other users worldwide.
Withdrawals
Depending on the payment method, there are different timeframes for withdrawals. Cards generally take three to five days, while e-wallets take between one and three days. Cryptos are the fastest, generally paying out in 24 hours, but always remember these timeframes don't include the operator's processing time. The processing time can range between a few hours to 72 hours.
Mobile App Payments
If you're using a mobile betting NZ app, then you'll find that some bookmakers allow you to use the App Store to deposit. Apple Pay and Google Pay are sometimes an option that you can take advantage of for instant deposits that are safe and secure.
PayPal
PayPal is one of the most popular e-wallets, which makes sense as it has instant deposits and low fees. If you're looking for safety and security when depositing, PayPal is an excellent option for you to consider.
Cards
Many platforms offer credit and debit cards, which means you can instantly deposit using Visa, Mastercard, and sometimes Maestro. Some also allow prepaid cards, like Paysafecard. However, remember that cards often take longer to withdraw than e-wallets.
Skrill/Neteller
Skrill and Neteller are two popular casino payment methods, with low to no fees and fast deposits and withdrawals. However, some casinos and sportsbooks prohibit players from using this way of payment when claiming a bonus, so always read the bonus terms before using it.
Other Methods
Depending on the brand, you can find multiple other methods, from bank transfers and cryptocurrency to e-wallets like ecoPayz and MuchBetter. However, not that not all methods might be available to Kiwi players, so check first what payment systems the sportsbook lists.
Did you know? Even if you create an account, you must complete the KYC verification before withdrawing funds. This verification process requires documents like your identification, bank details, and proof of address.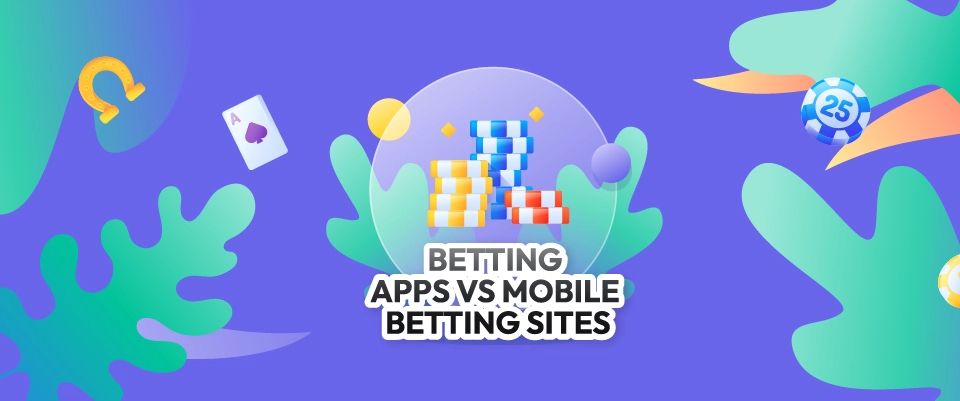 Betting Apps vs Mobile Betting Sites
Not all bookmakers offer an app as some stick to the trustworthy website approach. However, apps are becoming more popular, and below we look at the differences between each so you can make an informed decision on which to use when you bet on an event.
Main Differences
The main difference is that a legal sports betting mobile app requires downloading software onto your device, while a mobile optimised site is accessed using your browser. However, there are a lot of other factors to consider. Often, apps are more intuitive to navigate, especially if created by a company with a good reputation and excellent resources it can use to ensure top-quality products.
The app links to the real-time odds on the website, offering the latest odds and lines, the same as the mobile site. You can often also customise a legal sports betting mobile app in more ways than a website to suit your preferences.
Advantages of Using a Betting App
You can use a mobile app regardless of your wireless connection, though it won't have the same functionality as when you have a cellular connection. Apps are often more secure than websites if you download them from a trusted source, like the
App Store. You can also access your account instantly without worrying about the server load, as you're the only one accessing your app, and you don't need to open your browser to search for the website.
Advantages of Using a Mobile Betting Site
Mobile betting sites don't require bettors to download any software, which is perfect for users who don't necessarily want sportsbook software on their phones. You're also not limited to your smartphone on a web-based site and can access the same platform and features from desktops, tablets, and smartphones. Some websites also have better capabilities and functionality than apps.
Did you know? We expect the mobile gambling market to reach a market value of $154.81 billion (N$253.26 billion) in global markets by the end of 2030. Over 50% of bettors prefer to bet at mobile sportsbooks to desktop ones.
Summary About Mobile Betting
There are multiple things to remember if you bet at mobile sportsbooks. Overall, we can confidently state that it's a convenient way to wager on sports that won't lose out to the desktop counterpart. Whether you want to bet on mobile greyhound racing and basketball or golf and boxing, you'll find hundreds of betting opportunities available on the go.
FAQs About Mobile Betting
Here's some of the most frequently asked questions about Mobile Betting in NZ:
Can you trust a mobile sportsbook?
Yes, provided it's a licensed and regulated platform by a reputable brand. Fortunately, all the sportsbooks we recommend are thoroughly vetted by our experienced team and offer only top-quality services.
Can I bet at mobile sportsbooks with real money?
Yes, mobile platforms work similarly to desktop ones, and you can make a deposit and bet at mobile sportsbooks with real money. Betting with real money carries some risk, as you can't guarantee the wager will be successful, but it also means any wins are real money wins.
Does a mobile bet sportsbook keep your personal data safe?
Yes, many apps are safer than websites, but that doesn't mean a mobile site doesn't keep your information safe. SSL encryption and firewall technology guarantee that the platform is secure and keeps your personal information away from unauthorised people.
Do I need to download apps to make a mobile bet?
No, you can bet from your smartphone using the web-based site available through your browser. It doesn't require any downloading or installing software.
What payment methods are popular on mobile betting platforms?
Some of the most popular payment methods are PayPal, Neteller and Skrill. However, players who don't want to use an e-wallet can use the available credit and debit card options as well as bank transfers and crypto methods if they are available.
Can I bet at mobile sportsbooks without registering?
No, anyone making a sports bet must be registered, as all wagers are on actual events. You must also create a separate login for each sportsbook platform you're signing up at if you want to shop odds.
What are the main withdrawal terms at a mobile betting NZ site?
The withdrawal method must be one you used previously to deposit, and your withdrawal amount should be within the operator's limits. Operators also require users to complete the KYC registration before they approve any withdrawal requests.
Are there differences between a mobile and a desktop site?
The top sports betting brands will show no difference between the desktop and mobile sites, apart from how the site adapts to fit the screen size. However, you can find some sites that have limited mobile functionality. Often, these sites aren't as reputable and won't appear on our sportsbook toplist above.
Can Kiwi players bet on US games using a mobile online betting site?
Yes, the thing about a mobile online betting site is that you can place wagers on any sports event worldwide. That includes US games, UK events, or any other country's sports leagues. If you check out the sites on our toplist above you will see that they have tons of betting options from sporting events happening the world over.
5 Articles

Lucius Boehm, our sports expert at Betkiwi, is a University of Auckland graduate with a degree in Sport, Health and Physical Education. He's honed his expertise over 10 years in the gambling industry, earning a reputation as one of New Zealand's top sports gambling specialists. Lucius enjoys analyzing sports trends and playing rugby in his spare time.
More Articles From The Author