Ancient Fortunes: Poseidon Megaways
Best casino with Ancient Fortunes: Poseidon Megaways: LeoVegas Casino
Bonus up to NZ$3,000 + 600 free spins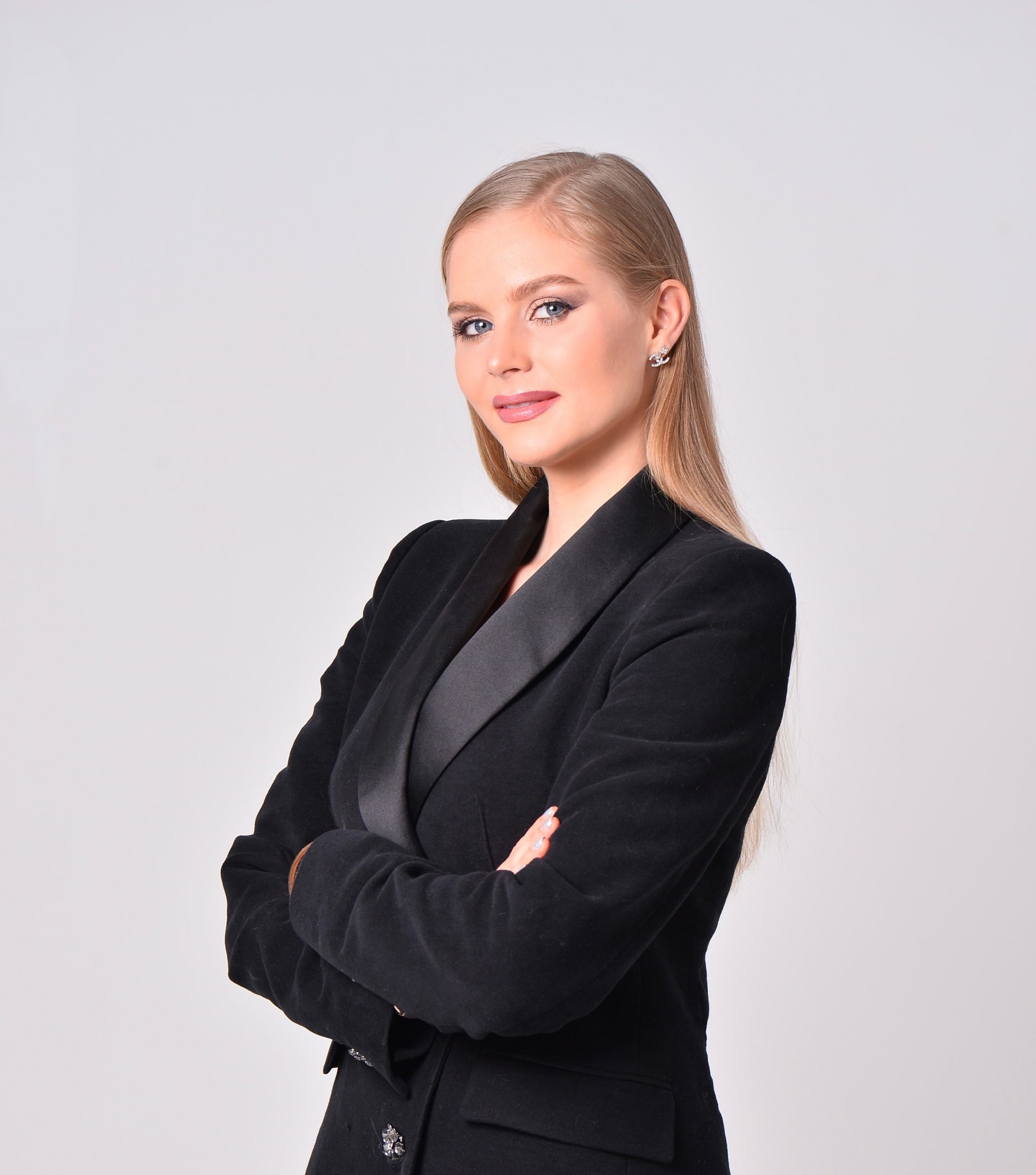 by Olivia Cox
Provider
Triple Edge Studios
Ancient Fortunes: Poseidon Megaways is a six-reel slot featuring two to seven rows and a bonus reel. It's developed by Triple Edge Studios in 2021.
In this review, we cover the game's RTP, theme, gameplay, strategies, pros and cons, bonus features, and frequently asked questions about Ancient Fortunes: Poseidon Megaways.
How to Play Poseidon Megaways for Free?
Playing for free is a simple procedure. All you have to do is open the game and select either "Free Play" or "Demo Mode". Thereafter, you can follow these steps:
Set the bet value on the bottom left of the screen between 0.01 credits and 20 credits. You'll see the bonus values change as you change the bet value.
Press the round green spin button on the bottom centre of the screen.
You can check the game rules in the Menu to the left of the bet values.
Use the Autospin button to the right of the Spin button to activate between 10 and 100 autospins.
The volume controls are on the bottom right corner of the screen.
How to Play Poseidon Megaways for Real Money?
To play for real money, you'll first need to create an online casino account with one of our recommended casinos and deposit funds. You can then follow the same steps as you would for playing for free as described above except, instead of starting the game in free or demo mode, you'll click the option to play for real money.
The real money version of the game will display your bet in currency between NZ$0.01 and NZ$20.
Did You Know?
Megaways slot games offer some of the highest payout opportunities among all slot games available today.
LeoVegas Casino Review
Progressive Jackpots

Live Casino

Top Bonus
Bonus up to NZ$3,000 + 600 free spins

Stake Casino Review
Sportsbook

Crypto Accepted

24/7 Support
200% bonus up to NZ$1,000

BC.Game Casino Review
Crypto Accepted

24/7 Live Chat

Suitable for mobile
What We Like About Ancient Fortunes: Poseidon Megaways?
Even though this Megaways release doesn't stray too far from the tried-and-true formula, testing new Megaways products is always thrilling. Ancient Fortunes: Poseidon Megaways effectively utilises the resources available and, as can be expected given the Megaways' mechanism, maintains a degree of excitement.
Fans of related releases should enjoy the concept because it's performed properly. With the Mega jackpot sitting at 5,000x your bet, the inclusion of jackpots adds a pleasant touch, and it feels doable enough to justify a grind. We rate this slot a 4/5 overall.
Ancient Fortunes: Poseidon Megaways Theme
The slot features a backdrop set as Poseidon's massive castle is located underwater. He's renowned for having a bad temper and being the greediest of the Olympian gods. When challenged, he turns spiteful, and while the player is succeeding, his fury is obvious.
As a result, as lightning hits and coins fall over the reels, the volcano in the backdrop can be seen seething and simmering. Poseidon greets the player to his kingdom while sitting on his throne in the palace in the Free Spins rounds.
The symbols are bright and colourful, with Poseidon himself being the highest paying of the lot. He'll award you 1,000x your bet if you land five. The red, blue and green gems are next in line, paying 150x, 40x, and 40x respectively for landing five.
Lower paying symbols include the octopus, horse, bull, dolphin, crab and seashell, which payout anywhere between 16x and 36x your bet when you land five. The game has a stunning look throughout, and we give the graphics in Ancient Fortunes: Poseidon Megaways, a solid rating of 4/5.
Ancient Fortunes: Poseidon Megaways Sound and Soundtrack
Another excellent feature of this game is the soundtrack, which perfectly reflects the mood of the experience. The base game contains a thrilling score that is similar to one you could hear in an action movie.
The game has a rich layering of sound effects and escalation that lasts after significant wins. With his thunderous voice and bellowing laugh, Poseidon himself announces significant victories while participants join in the celebration.
Ancient Fortunes: Poseidon Megaways Bonus Features
The game has Rolling Reels, free spins with an unlimited multiplier, and the jackpot pick bonus. It also has a cast of colourful symbols. We give Ancient Fortunes: Poseidon Megaways a score of 4.5/5 for its interesting bonus features. Let's examine the reasons why below by explaining how they work.
Rolling Reels
The Rolling Reels feature, which is used in both the regular game and the Free Spins feature, removes successful combinations to make room for new symbols to land on the grid. This enables numerous winning combinations to be made on a single bet and boosts the thrill of every spin.
Jackpot Pick Game
When a player accumulates wild coin symbols, which are symbolised by Poseidon's trident, the jackpot is activated. Just the additional reel has the wilds. Each coin that's gathered holds the potential to start the jackpot bonus game.
Players choose from 12 tokens when the jackpot is triggered to reveal jewels that correspond to one of four progressive jackpot tiers: Mini, Minor, Major and Mega. Your entire wager is multiplied by the jackpot wins.
The greatest jackpot reward was €17,529,047.11, which is around $30,186,394.73 (NZD). It was won by a UK player on April 14th, 2021, by placing only 0.80 British pounds (1.57 NZD). Moreover, it happened while playing at 32Red online casino, which is on our recommended list.
Free Spins With Infinite Multiplier
A minimum of 12 free spins are unlocked by landing four or more scatter symbols. The word "GOLD" is spelt out in gold using these scatters. Each additional scatter substitutes "+5" for the gold letters and grants five more free spins during the base game.
Three or more scatters during the free spins round earn five to 10 additional spins. The scatter symbol is converted into a volcano during the Free Spins feature, and it can only appear on the additional reel.
Win multipliers rise with each winning combination spin, indicating the possibility of large wins.
Did You Know?
Big Time Gaming created and patented the Megaways gaming mechanic in 2015 and now licences it out to other providers.
Pros and Cons of Ancient Fortunes: Poseidon Megaways
Every online casino game has its benefits and drawbacks. Here are the advantages and disadvantages of Ancient Fortunes: Poseidon Megaways
Low minimum bet

Pick game jackpot bonus

Free Spins with infinite multipliers

Rolling reels feature

117,649 different ways to win
High volatility

Below average RTP

Scatters only appear on the extra row
Tricks of Ancient Fortunes: Poseidon Megaways
As with any casino game, there's no surefire way to guarantee a win. However, there are a few ways that you can stretch your bankroll and play responsibly to increase your playing time. In doing so, naturally, you'll have more chances to possibly get lucky.
Here are some tricks that you can try on this (and any) slot game.
Study the paytable rules before playing. By knowing the paytable and all the game's rules, you'll have a better understanding of what your wager could amount to and what symbols to look out for on the reels.
Practise in demo mode. Most casinos offer slot games in demo mode, so you can try this slot for free with virtual credit and get the hang of it.
Always start with smaller bets. Unless you have a huge bankroll and consider yourself a high roller, it's advisable to start with smaller bets on high volatility slots like this one.
Remember that the jackpot amounts change according to your bet. You can see what they are when you change your bet amounts.
RTP of Ancient Fortunes: Poseidon Megaways
This slot game has a 95.98% RTP (return to player) average and is considered a high-volatility game. While the RTP is a little lower than the industry average, our Betkiwi expert Wayne predicts that, in theory, players should be able to expect fewer small wins with bigger wins when they do land winning combinations.
Ancient Fortunes: Poseidon Software Provider
Triple Edge Studios developed Ancient Fortunes: Poseidon Megaways for exclusive use by Microgaming in 2021.
Did You Know?
In April 2021, one lucky player won €17.5 million (NZ$30.1 million) in a single spin while playing Ancient Fortunes: Poseidon Megaways.
Ancient Fortunes: Poseidon Megaways Facts
While the main reels run from top to bottom, the extra row runs from right to left.
The number of normal rows in this game constantly changes between two and seven.
The extra row only has four reels instead of six.
You can see how many of the Megaways each spin unlocks at the top of the grid.
The scatter symbols change between the base game and free spins rounds.
A single spin can have multiple wins thanks to the rolling reels that remove winning combinations and allow new symbols to drop.
The game's RTP is 95.98%.
Ancient Fortunes: Poseidon Megaways is a high-volatility slot.
Poseidon narrates your losses and wins with personal remarks.
The highest-paying symbol outside of the jackpot is Poseidon.
This game offers four jackpots.
The lowest-paying symbol is the seashell.
Final Thoughts About Ancient Fortunes: Poseidon Megaways
Ancient Fortunes: Poseidon Megaways is built on tried-and-true elements. Nothing that the game does is inherently incorrect. Simply said, there isn't much about it that'll make your heart race or your mind light up unless you're lucky enough to land a bonus. Nonetheless, Triple Edge has done a fantastic job of capturing the essence of the aquatic Greek deity in his domain in the theme treatment, which is extremely good.
The Mega Jackpot's immediate 5,000x win potential and free spins with unlimited multipliers are as exciting as any Megaways slot game can be. Our experts offer this slot game a rating of 4.5 out of 5 and advise anybody who likes progressive multipliers, free spins, the Megaways feature and several jackpot options to give it a try.
Can I use bonuses to play Ancient Fortunes: Poseidon Megaways?
Yes, you should be able to play your bonus money on practically any slot. To be certain, however, you must review the terms and conditions of your bonus. Some slots could be excluded from spending the bonus amount.
Is it possible to use a mobile device to play Ancient Fortunes: Poseidon Megaways?
Yes. This game is playable on any platform and is optimised for mobiles with any screen size.
What is the RTP for Ancient Fortunes: Poseidon Megaways?
The RTP for Poseidon Megaways: Ancient Fortunes is 95.98%.
What is the maximum win on Ancient Fortunes: Poseidon Megaways?
The maximum payout for each spin is 10,000x your initial bet. The free spins' growing multiplier, which has no upper limit, is the secret to enormous wins.
Is Poseidon Megaways: Ancient Fortunes a jackpot slot?
No, the Jackpot Pick Game feature in this archaic aquatic adventure gives players a chance to win one of four predetermined jackpots. The Mega Jackpot, which pays 5,000x your stake, is the finest of them all.
Who developed the Ancient Fortunes Poseidon Megaways slot game?
The Ancient Fortunes: Poseidon Megaways slot game was developed by the software company, Red Tiger Gaming. Red Tiger Gaming is a leading provider of online casino games and is based in the Isle of Man. Founded in 2014, the company has quickly become one of the most popular game developers in the industry. The Ancient Fortunes: Poseidon Megaways slot game was released in 2020 and is one of the most popular games from Red Tiger Gaming.
How does the Ancient Fortunes Poseidon Megaways slot work?
The Ancient Fortunes Poseidon Megaways slot is a six-reel, 117,649-ways-to-win online slot game from Microgaming and Triple Edge Studios. The slot is set in the depths of the ocean, with the reels framed by a giant stone temple. The game has a Greek mythology theme, with Poseidon, the god of the sea, as the main character.
122 Articles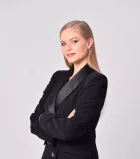 Olivia Cox is our casino expert at Betkiwi. She graduated from the Waikato Institute of Technology with a diploma in journalism in 2019. Prior to joining Betkiwi, Olivia worked with a major online casino as an author, which helped her solidify her reputation as one of New Zealand's top casino specialists. In her free time, Olivia enjoys reading the latest iGaming news and surfing.
More Articles From The Author