Best casino with Book of Dead: Casumo Casino
100% bonus up to NZ$1200 + 20 free spins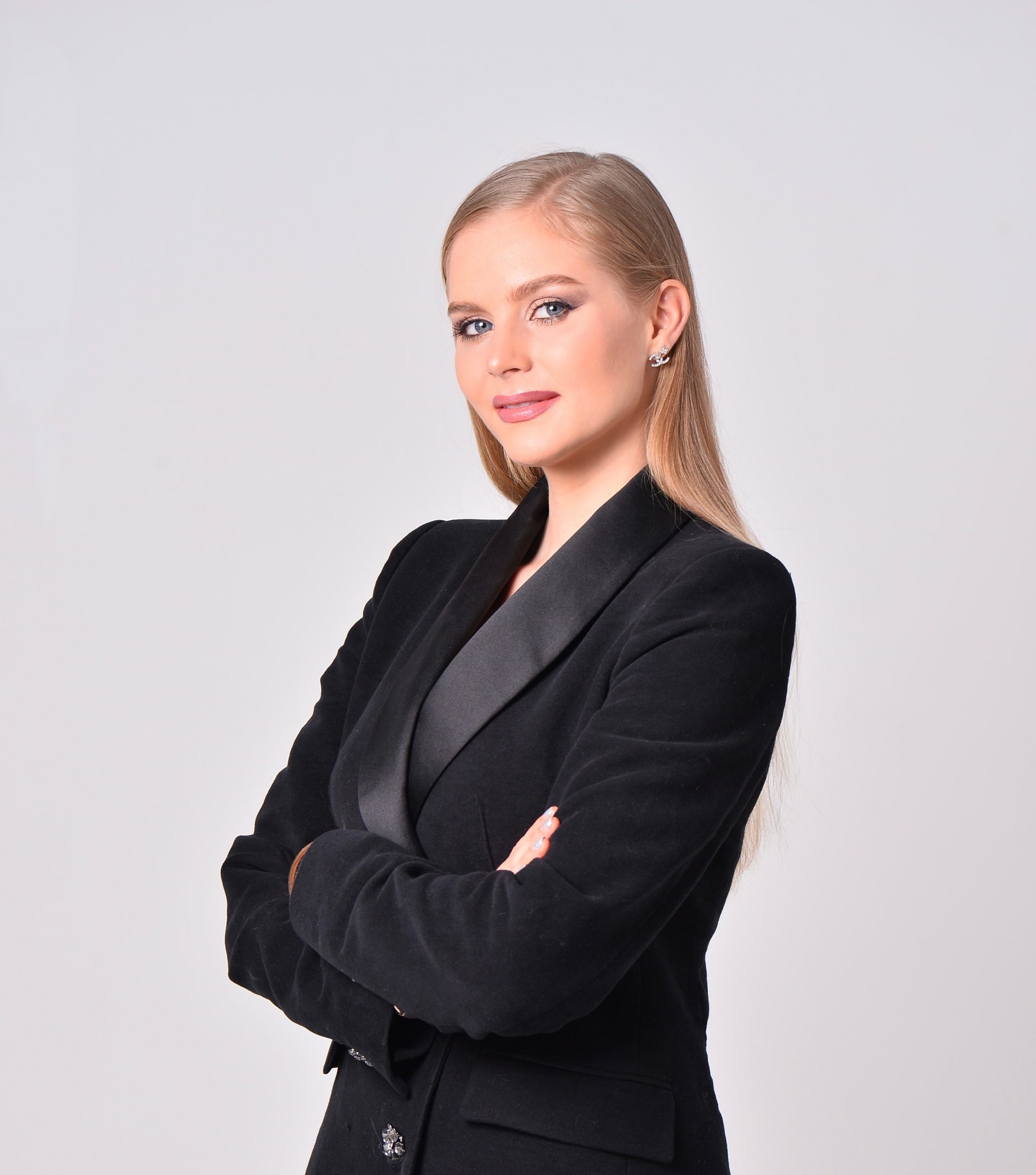 by Olivia Cox
Book of Dead is a popular pokie from Play 'n Go. Accompany Rich Wilde as he goes on his latest escapade, with the chance to return with a max win of 5000x of your stake. This game takes you on Rich Wilde's spooky adventure through Egypt on his quest for treasures trapped between the world of the living and the dead. These secrets are noted in the Book of Dead.
How to Play Book of Dead for Free?
This is the perfect slot for both beginners and experienced players alike. The Book of Dead centers around the expanding symbol. If you land three scatter symbols on a reel, you'll unlock 10 Book of Dead free spins. The expanding symbol plays its part here.
Before your free spins begin, one random symbol is chosen to become a special expanding symbol. Once regular winning combinations are recognized, this special expanding symbol covers three positions on the reel. This symbol will expand only when you're eligible to receive prizes on active pay lines for any winning combinations. If you land an additional three scatter symbols, free spins will be re-triggered and ten more free spins are awarded.
Did you know?
The scatters don't have to appear in the same line. You win as long as the scatters appear anywhere on the screen.
How to Play Book Of Dead for Real Money?
The Book of Dead has five reels, three rows and ten paylines. You can play with all paylines or even choose to play with one payline – the choice is yours. The aim is to achieve winning combinations. A winning combination is for three or more matching symbols across any of the paylines.
Once you make a deposit, you can also auto-play. This will trigger between 10 and 100 spins automatically. You can put certain rules in place where the auto-play stops as soon as you trigger any feature. For example, free spins, or if your balance increases or decreases by a certain amount.
The slot is high in variance, which means most of your wins will be smaller. You stand a chance for bigger wins only with the Book of Dead free spins feature because the special expanding symbol helps find reels that have the same symbol.
5 Casinos Where to Play Book of Dead
You can play the Book of Dead slot at any of the top casinos in New Zealand. Each of these casinos has been verified for fairness and security, keeping your money and information safe.
Royal Vegas Casino
Royal Vegas is one of the top casino sites in New Zealand that offers exclusive bonuses and one of the largest game selections, including Book of Dead. If you sign up for an account with Royal Vegas today, you could receive a 100% welcome bonus of up to NZ$ 1200.
Spin Casino
If you're looking for a top mobile casino to play Book of Dead, Spin casino should be at the top of your list. It has been built for Android and iOS devices and its bonus offerings are excellent. Right now, you can receive a 100% welcome bonus of up to NZ$ 1000.
Casumo Casino
Casumo is a known name in the world of online casinos. The site is known to provide top customer support 24/7. Their mobile app is also up there with the best along with top bonus offerings. You can receive a 500% bonus of up to NZ$ 3000 along with 500 free spins.
LeoVegas Casino
LeoVegas is one of the best slot sites known for its progressive jackpot offerings. It even offers a live casino along with lucrative bonus offerings. If you sign up today, you could receive a 100% welcome bonus of up to NZ$ 1000 along with 150 free spins.
JackpotCity Casino
JackpotCity is known for processing fast payouts and its live casino offering. Although the welcome bonus is not that lucrative (100% up to NZ$ 400), they offer a range of different payment methods and a collection of over 400 games.
What Do We Like About This Slot?
The graphics and interface for this game are suspenseful and chilling. With a max win of 5000x of your stake, the game can be lucrative. The expanding symbol is an added benefit as it helps look for matching icons and improves your winning amount. Play'n Go has also incorporated a gamble round in the game in order to make it more compelling.
This is one of the top – if not the best – slots from Play 'n Go. The storyline and theme make the game interesting throughout your time spinning.
Book of Dead Theme
Play 'n Go has always been known for providing top graphics in its games, and Book of Dead is no exception. The authors wanted to provide a hair-raising experience and they've succeeded in creating a fun fiction series full of action. An underground tomb/temple makes up the ghostly background of the game. This immerses you into the game and sets the mood before the first spin.
All the reels appear to be in a burial chamber. You will see symbols from Ace to 10. If you land K and A, you will receive 150x your stake. Another symbol is that of a rising phoenix and Anubis, an Egyptian God. You will also see a pharaoh as one of the symbols. Rich Wilde is the top symbol that gives you max pay of 5000x your stake.
The graphics and the theme are both eerie and excellent. You can explore the world of ancient Egypt alongside one of the most interesting characters, Rich Wilde.
Sound & Soundtrack
The soundtrack is amazing and ominous. The narrative is strong and the hair-rising music helps build anticipation, especially during the free spins feature.
Did you know?
Play 'n Go used real slot machine sounds in the game to give a feeling of the real deal.
Bonus Features
Free Spins
The Book of Dead has one bonus feature – free spins. When you spin five or more scattered symbols, you will receive 200x your stake. If you receive three or more scatter symbols, the free spins round will be activated. You receive ten free spins every time.
A special expanding symbol is also chosen before you receive your free spins. This is a randomly chosen symbol and when it forms part of a win, it covers all reels that it is on. This could also result in you winning 5000x your stake if you land five Rich Wilde symbols.
There could have been more bonus features. Free spins are a common feature available in most online slots. Adding more bonuses would have made the game more interesting.
Expanding symbols with the free spins round

Max payout is lucrative

Available to play on all platforms

RTP is above average

The ghostly graphics are excellent
Symbols are generic

No multipliers are available

In-game features are lacking

More bonuses could have been added

Big wins take time and require patience
Tricks of Book of Dead
The more time you spend on the game, the higher your chances of a win. You should try and make at least 200 spins in a single sitting. However, you should control your bankroll and play within your limits.
The optimal bet should be 500x lesser than your bankroll.
You can change your bet even when a game session has begun.
After you win a big amount, take a break or reduce your stake by almost half. After 20 or 30 more spins, you can raise your stake again.
RTP of Book of Dead
The RTP for the game is 96.21%. This is above average, which is 95% for online slots.
Software Provider
Play 'n Go is the provider of the Book of Dead. Their mission has always been to be the best gaming entertainment supplier. The founder and CEO of Play 'n Go is Johan Törnqvist. The company started in a small office in Sweden in 2005. It has grown into one of the top gaming suppliers for the online casino industry.
Play 'n Go is known for its commitment to social responsibility while delivering unmatched entertainment. They know what their customers are looking for and are committed to providing everyone with the best gaming experience.
Book of Dead Facts
Max bet of up to 5000x your stake
The game allows you to use its gamble function, where you can even bet on the colour of the reel or the suit. The gamble feature allows you to double or even quadruple your winnings
It is a three row, five reel, and 10 payline (adjustable) slot
The volatility of the game is high
The provider for this slot is Play 'n Go
The RTP for the game is 96.21%
The game has only one bonus feature
You get 10 free spins unlimited times
The maximum coins per line are five
The game has an auto-play function
Book of Dead was released in January 2016
The slot is based on Rich Wilde's latest escapade
The game is compatible with multiple platforms
The highest value symbol is Rich Wilde
Did you know?
Rich Wilde's character is loosely based on the classic Indiana Jones.
Final Thoughts
There you have it. Our review of the Book of Dead slot. This is an exciting and spine-tingling game with various rewards up for grabs. The dark graphics and design are exciting and scary and the game can keep you hooked for hours. With a max win of 5000x your stake, there's a lot to play for when you spin the reels. Hit that spin button today and increase your chances of winning.
Is Book of Dead Considered a Good Slot?
Book of Dead is a gruesome slot with free spins and other lucrative bonuses on offer. Follow Rich Wilde as he looks to uncover ancient Egyptian secrets and discover the hidden treasure. You can read about the rules and options on the rules page of the slot.
How Much Max Win Can You Get With the Book of Dead?
The max win is 5,000X your total stake. This is a lucrative opportunity to win big. Look out for Rich Wilde symbols to improve your chances of winning.
How Do You Win at Book of Dead?
Book of Dead is a game of luck. The more you play, the more your chances of winning. You need to strike the right balance between increasing and decreasing your stake while staying in control of your bankroll. Always remember to gamble responsibly and not get carried away in the flow of the game.
If I Increase My Stake, Does It Improve My Chances of Winning?
There are no guarantees of a win with online casinos. Your chances of winning do improve as you increase your stake; however, you should do this in moderation. Avoid increasing your stake all the time and keep an eye on your gambling limit.
What Is the Way To Improve My Odds When Playing Book of Dead?
As mentioned earlier in this review, you should keep an eye on your bankroll when raising the stakes. You should place bets 500x lesser than your bankroll and take a break irrespective of whether you're winning or losing.
Should I Bet Higher or Lower at Book of Dead?
You should place bets depending on how much you've lost (or won). Make sure you raise your stakes as per your bankroll and do not increase them all the time. Also, make it a habit to lower your stake regularly, especially after a win.
How Do I Activate the Bonus at Book of Dead?
Landing three or more scatter symbols activates the Book of Dead free spins bonus. You receive ten free spins each time the bonus is activated.
Is There a Specific Time of Day I Should Play Book of Dead?
The peak hours to play any slot are between 8 pm and 2 am. You can choose to play between these times. However, if you're playing purely for entertainment, you can choose any time at your convenience.
Should I Play Book of Dead Only at Trusted Casinos?
Yes, it is always better to play Book of Dead only at trusted casinos. We've listed five such casinos that are safe for players.
RTP is a term used in online gambling. It is the percentage that the player gets back depending on how much they have deposited. RTP is a way to attract more players toward a particular game. Some developers publish the RTP for their slots while others choose to hide this.
122 Articles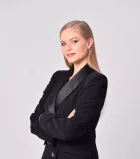 Olivia Cox is our casino expert at Betkiwi. She graduated from the Waikato Institute of Technology with a diploma in journalism in 2019. Prior to joining Betkiwi, Olivia worked with a major online casino as an author, which helped her solidify her reputation as one of New Zealand's top casino specialists. In her free time, Olivia enjoys reading the latest iGaming news and surfing.
More Articles From The Author