Best casino with Wacky Panda: LeoVegas Casino
Bonus up to NZ$3,000 + 600 free spins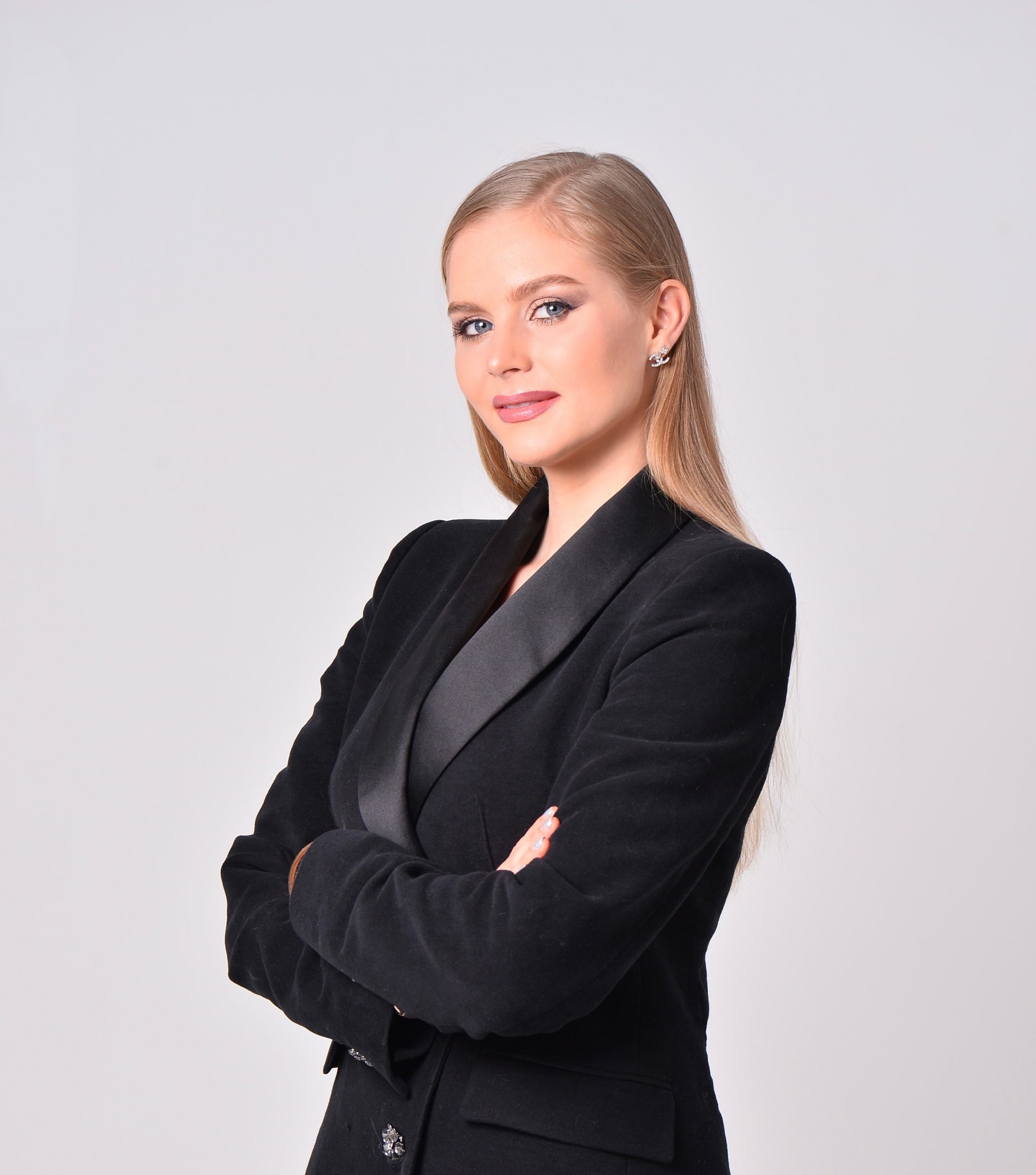 by Olivia Cox
Wacky Panda is a classic three-reel with one pay line. It's brilliant for new slot players and it's a great way to reminisce about some of the first pokie machines. Rolling the reels and waiting to see three matching symbols, it's all rather straightforward at this slot. The pay line is highlighted on the screen so you'll know where your winning combinations have to land.
This Microgaming slot is available in many trustworthy online casinos around the globe. We've listed a few online casinos you can visit and play Wacky Panda. If you want to see if there's more to this simple classic pokie, then you're in the right place.
You can learn how to play Wacky Panda, its pros and cons as well as its most beneficial features.
How to Play Wacky Panda for Free?
If you're looking to play Wacky Panda for free, it can seem like a hassle. Unlike other providers, the Microgaming website doesn't feature a list of its games where you can learn more about them and play for free. So, to play for free, you have to find a casino that features this pokie.
Some casinos have the demo mode for most of their games, especially slots. Then you can play in demo mode a couple of times before playing for real money. Some of the online casinos we've recommended below offer demo mode.
To play, you have to spin the three reels displayed on a jungle-material-built screen. Unlike with most slots, where you'll find buttons at the bottom, with Wacky Panda you'll find them on the right. Press the spin button to spin the reels and you'll win coins when a winning combination lands on the pay line.
Most winning combinations consist of three matching symbols. However, with the red panda that's wearing a watermelon hat, you can win even if one lands on the pay line. Note this is the highest-paying panda. All five pandas pay more than the fruit symbols.
To adjust your bet amount, there's a stacked coins symbol at the bottom right, where you'll be able to set how much you'd like to play for there. You can place a minimum bet of $0.01, while the maximum is $15. The bet size is measured according to low, medium or high budget. Overall, it's an affordable slot that won't use up too much of your casino account balance.
On top of the spin button is a smaller button used for autoplay. You can set the reels to spin automatically 10x, 25x, 50x or 100x. The three lines button you can use to turn on or switch off the sound. You'll also find the help section there if you're stuck while playing the game.
How to Play for Wacky Panda Real Money?
To play for real money, you'll need to open an account in an online casino that features the pokie. After registering, go to the cashier section and deposit funds. If you are also interested in indulging in the welcome offer and you qualify, you can enjoy it.
Once you're done with it, search for your new favourite game, Wacky Panda, and start spinning. You can play this game anytime you're visiting the casino. Whether you have a low or high balance, you'll most likely afford to see those pandas rolling up and down the screen.
2 Casinos Where to Play Wacky Panda
If you don't have enough time to find them on your own, here are two New Zealand online casinos that feature the Wacky Panda pokie:
Lucky Nugget
Part of the Bayton Ltd.-owned online casinos, Lucky Nugget is a popular gambling site in NZ. It's operated under the laws of the Malta Gaming Authority. Powered by Microgaming, you can expect quality pokies, table games and a live casino. The welcome offer is 150%of up to $200.
Spin Casino
Spin Casino operates under the laws of the Malta Gaming Authority and the UK Gambling Commission. It's part of the Bayton Ltd. group and has quality and various casino games. New players are welcomed with a massive welcome offer of up to $1,000.

Lucky Nugget Casino Review
Live Dealer Games

Safe and Secure Withdrawals

Classic slots
Spin Casino Review
Suitable for mobile

Fantastic bonuses
What We Like About Wacky Panda Slot?
Do you know when people say something is simple? Then you try it for yourself and you're a little underwhelmed? Don't worry, this is not one of those things. Wacky Panda's best feature is that there's one pay line and the winning combinations are shown right next to the screen. It's simple to play, but that doesn't take away from the excitement!
There's no getting confused and having to go back to the hidden info section to check how the many pay lines work because there were a bunch of matching symbols and still, you didn't win. We also like the jungle theme with various cute panda cubs. The red cub comes to life and jumps up and down every time it lands on the reels.
Wacky Panda Theme
As mentioned before, Wacky Panda has a jungle theme filled with panda cubs. The background of the screen shows a river with green plants all around it. The screen is also designed in a manner that fits very well with the background.
It's built of bamboo stems and there's grass growing on it. On the screen, you'll find fruit symbols pandas sometimes eat. These are grapes, bananas and watermelon. Then the five different pandas are the high-paying symbols.
The panda cubs symbols have different poses but you can easily differentiate them by colour. There's a black and white, a blue, a pink, a yellow and a red one. They pay 120, 180, 360, 900 and 3,333 times your bet, respectively. This is if your bet size is on the high-level budget.
Wacky Panda Sound & Soundtrack
The background music is as entertaining as the panda symbols but it's also as calm as the background setting. You'll hear the sound of the river flowing as you spin the reels. There are also some frog sounds in the music.
You'll experience a different sound when two symbols match and you're waiting for the third reel to stop and reveal the third symbol. A more exciting sound plays when you've triggered winning symbols.
You have the option to turn off the background music if you'd prefer. You'll also have to adjust the volume on your device because it can only be turned on or off on this pokie.
Wacky Panda Bonus Features
Wacky Panda has no free spins, multipliers or bonus games. However, it's fantastic symbols will keep you entertained and can pay up to 3,333 times your bet. This happens when you bet with the maximum amount of the high bet size level and land three red pandas wearing watermelon hats.
This is one special panda cub which can be considered a bonus on its own. You'll win even when only one lands on the reels. One gives you 30x your bet winnings and two is 45x. So, with this symbol, there's more opportunities for you, therefore it's unlikely you'll exit the game without winning something.
Pros and Cons of Wacky Panda
Below are the five benefits and drawbacks you'll encounter while playing Wacky Panda:
High RTP of 96%

Developed by Microgaming

Pays up to 3,333 times your bet

Affordable bet amounts

Quality graphics
One payline

No bonus features

No multiplier, wild or scatter symbols

$15 maximum bet

Medium to high volatility
Tricks of Wacky Panda
No matter how simple a slot can be, you can't use your mind to get a winning combination. It's a game of luck after all, not skill. If you want to win big, certain players may edge towards bigger bet amounts, as their winnings are a multiplication of what you've bet. For instance, betting the maximum amount of $15 and having the three red pandas land on the pay line will score you $49,995.
But with medium to high volatility, it's hard to get three matching symbols. You'll mostly win with one or two red panda symbols landing on the pay line. With the maximum bet, you'll win $450 or $675. So, the trick is, placing bigger bets has higher wins.
RTP of Wacky Panda
Wacky Panda has an excellent return to player (RTP) of 96%. This is one of the elements that attract players to this classic slot. It balances well with the medium to high volatility of this pokie. A potential for up to 96% of your bet amount to return as winnings and winning more frequently than in highly volatile pokies.
Wacky Panda Software Provider
Wacky Panda is developed by one of the top software companies, Microgaming. It's well-known for quality, innovative and entertaining games. It's been around since 1994 and many gambling sites are powered by it. New casinos are continuing to aim to partner with this amazing developer.
Its headquarters are in the Isle of Man and it's licensed to operate in many parts of the world. Some of its licenses are from Malta, the UK and Gibraltar gambling authorities. It's not only limited to casino games but also powers up sports betting platforms.
Wacky Panda Facts
Wacky Panda is a Microgaming pokie.
It was released on the 6th of December 2017.
Its RTP is 96%.
It's a classic pokie with a single pay line.
Many NZ online casinos are powered by Microgaming and therefore feature this classic pokie.
It doesn't have scatter, wild or multiplier symbols.
This old-fashioned pokie doesn't have bonus features like free spins.
It's playable on mobile devices.
Wacky Panda refers to the red panda cub with a watermelon hat.
You can win up to 3,333 times your bet.
Final Thoughts About Wacky Panda
Wacky Panda is a fun classic game that'll take you back to the beginning of slot machines. It's a video pokie by Microgaming with quality graphics. Without any scatter, wild and multiplier symbols or any bonus features, it's still dishing out huge wins to players.
It has a high RTP of 96% and a medium to high volatility. You may not get the biggest wins regularly, but you'll win something more frequently than a slot with high volatility. Some players may be discouraged by the one pay line but this is an entertaining game with amazing features.
The pandas are unlike any other and they pay more than their food, the fruit symbols. On top of that, everything is straightforward with this pokie. It's great for new players and for those looking to play a very relaxing game that we'll raise your hopes and excitement levels here and there.
Who Developed Wacky Panda?
Wacky Panda was developed by Microgaming.
What is the Volatility of Wacky Panda?
It has medium to high volatility.
Does Wacky Panda Have Bonus Features?
No. Wacky Panda doesn't have bonus features.
What are the Scatters and Wilds of this Slot?
Wacky Panda doesn't have any scatter or wild symbols.
Is it a Progressive Jackpot Slot?
No. Wacky Panda is not a progressive jackpot slot.
Which Symbols Pay the Most?
The five panda symbols, the red, yellow, blue, pink and the black and white panda pay the most.
When was Wacky Panda Developed?
Wacky Panda was developed and launched on the 6th of December 2017.
122 Articles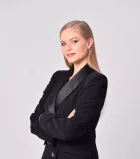 Olivia Cox is our casino expert at Betkiwi. She graduated from the Waikato Institute of Technology with a diploma in journalism in 2019. Prior to joining Betkiwi, Olivia worked with a major online casino as an author, which helped her solidify her reputation as one of New Zealand's top casino specialists. In her free time, Olivia enjoys reading the latest iGaming news and surfing.
More Articles From The Author